The materials database files should load into the correct place when you accept the upate on startup. However, if there is any issue with this update you can install the files manually like this: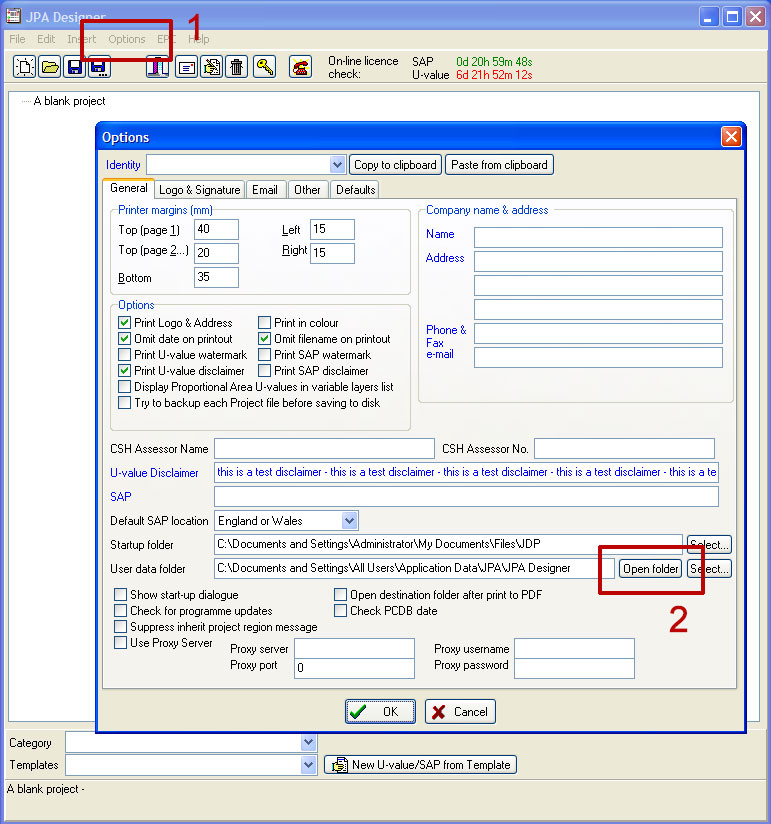 In the Project Manager window select Options from the menu bar. The Options dialogue opens.


Click or stay on the General tab.
Navigate down to the User Data Folder address and to the right click on the 'Open folder' button.


Move the new open window to one side (keep open) and close down JPA Designer. You should now be let with the user data folder window open.


Delete the 'category.txt' and 'products.txt' files. Leave the back-up (.bak) versions alone.

Download the zip file containing new versions of those two files using the link below.


Unzip the file. Drag or copy and paste the category.txt and products.txt files into the open user data folder window.


Close the open window. Restart JPA Designer. The updated materials should now be in the Uvalue materials database.

Note: this update will not affect any materials you have added / modified.