Testimonials
"The course was very informative"
"I have completed the Part L and SAP 2009 Distance learning training course. I found it a great way to cover the required material, easy to understand and it kept me interested and attentive throughout."
Accreditation
JPA Designer is the software of choice for the accreditation organisations below and all use JPA Designer in their training courses.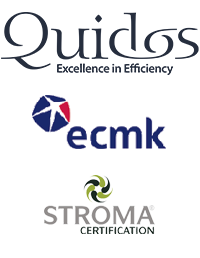 Additional Partner

Lodgement update
Build 029 will allow customers of ECMK, Stroma and BRE to lodge EPC's in England
via JPA Designer. This also fixes an issue with NI lodgements.
When lodging, ensure you request a v17 EPC for this dwelling.
V15 EPC's will no longer lodge to Landmark.


NOTE: this is for lodgements of SAP 2009 (9.90) and earlier calculations ONLY.
Lodging SAP 2012 (9.92) calculations will only be possible with the BRE approved version
of JPA Designer - coming soon.
This will be version 6.01a1
JPA TL Ltd. has moved
JPA TL Ltd. has moved offices to
Newcastle Business Village
33 Bellingham Drive,
North Tyneside Industrial Estate,
Benton, Newcastle upon Tyne
NE12 9SZ
Our new sales number is
0191 270 5138.

We be very grateful if all correspondance can now go to our new address.
Thank you.


Click here to go our normal home page