Testimonials
"The course was very informative"
"I have completed the Part L and SAP 2009 Distance learning training course. I found it a great way to cover the required material, easy to understand and it kept me interested and attentive throughout."
Accreditation
JPA Designer is the software of choice for the accreditation organisations below and all use JPA Designer in their training courses.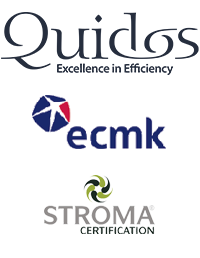 Additional Partner

SAP 2012 update
We are pleased to announce that our JPA Designer SAP 2012 (9.92) module has been approved by BRE for compliance and EPC lodgements in England.
JPA Designer is now on the BRE approved software listing (below).
Our Technical Note 2014/01 below gives a brief overview of the new SAP 2012:
Users in Scotland, Wales and Nothern Ireland should continue to use SAP 2009 (9.90) for new buildings.
When lodging, ensure you request a v17 EPC for this dwelling.
V15 EPC's will no longer lodge to Landmark.


Revisions
16 October 2014: Version 6.01a1 Build 019 released.
Click <here> for details of main changes and previous revisions.
SAP 2012 training - NEW
We have a new SAP CPD training option. Each session comprises a 1.5 hr live training session, covering the key changes in compliance with Part L, the changes in SAP 2012 and the main changes in the SAP 2012 module.
More training dates will be available in August and September.
If you have a preferred date please contact us - we may be able to schedule it in.
Click < Here > for details and costs.
Lodgement to the Scottish Register update

JPA Designer can now make lodgements to the Scottish register.
Please download and install JPA Designer version 6.01a1 build 007 or later, using the link at the top of this page.
We now have a Guide to lodging EPCs in Scotland available for download.
Importing SAP data using IES VE2014 suite update

Import from IES VE software now uses VE 2014 and goes to SAP 2012.
Click here to go our normal home page